Spring Cleaning Tips For Your Floors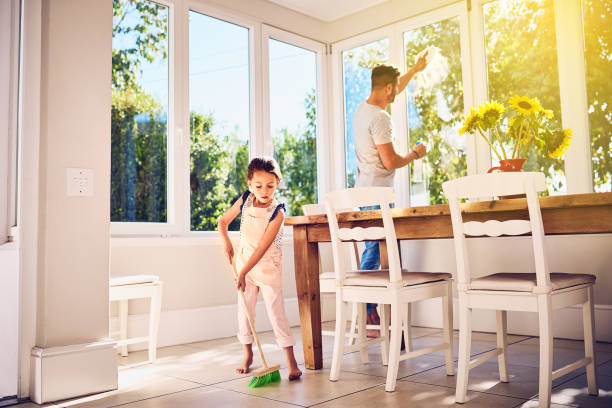 Regardless of the weather in your neck of the woods, spring is a great time to refresh your flooring. Winter dirt, including salt, grit and grime, can carry in on boots and shoes. Along with April showers comes mud and sometimes muddy paws, but spring cleaning can help you get rid of all of the above. Read below for some tips and tricks to getting your flooring summer ready.
Spring Clean Your Tile Floors
Even if you have a regular cleaning routine, tile floors can get grimy and dingy and need a good, deep cleaning to remove dirt and cleaning product build-up. First, thoroughly sweep and vacuum your tile to remove loose dirt, pet hair or grit. Choose your cleaning product carefully! Options range from diluted dish soap to a bleach-based cleaner. Commercial products, made for public spaces, are a good option. Consider a formula with hydrogen peroxide to take care of stains and deep clean grout without the harshness of bleach. Be sure your product of choice doesn't dry to a streaky haze.
When it comes to grout, use a special grout brush or an old toothbrush to scrub away stubborn stains. There are many DIY grout cleaners online. Here is one to try: Mix 1/4 cup hydrogen peroxide and 1 tablespoon of mild dish soap with 3/4 cup baking soda to form a paste. Apply to grout with a brush, then use water and a clean rag to wipe and rinse away the paste. For badly stained or discolored grout, pick up an oxygenated bleach cleaner, which can be mixed with water, applied and allowed to sit for 30-60 minutes. Remove with a mop, then mop again with fresh water.
Spring Clean Your Hardwoods
Hardwood floors need routine love, so make sure yours get dusted weekly, vacuumed bi-weekly and damp-mopped about once a month. If you have fallen down on the hardwood flooring cleaning routine, never fear. Just begin by sweeping, then vacuuming your floors, then using a cleaner that is approved for use on hardwoods. When in doubt, test in an inconspicuous area before applying to your entire floor.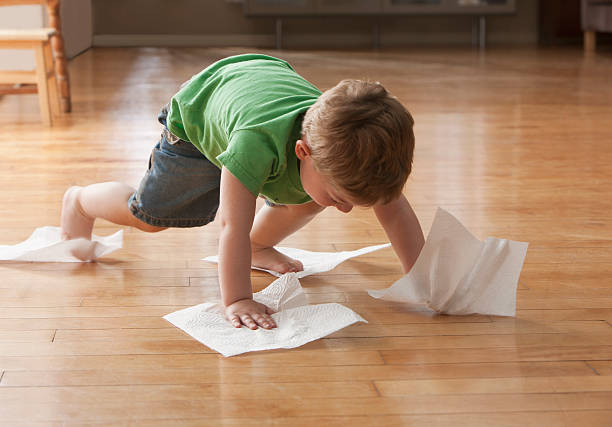 Spring Clean Your Laminate and Engineered Hardwood Floors
You can use the same process to spruce up both laminate and engineered flooring. Dust the floor with a microfiber mop before using a cleaning solution that is designed for the specific surface. If you are cleaning away a winter's worth of grunge, you may need to be more thorough, but you can easily maintain your floors with a spray mop and some weekly love.
Spring Clean Your Rugs and Carpets
Deep cleaning carpet, which should be done every 12-18 months, requires a machine, which you can rent if you don't own one. A penetrating solution is forced deep into carpet fibers and then sucked out by the machine, bringing dirt and stains with it. If you have a busy household with a lot of foot traffic, pets and/or kids, you might consider doing a deep clean more than once a year.
By deep cleaning your flooring in the spring, you help to freshen your space by washing away the dirt from the past year and preparing for the new season ahead. If you need additional advice, or have questions about how to properly deep clean your specific flooring brand, don't hesitate to reach out to the helpful professionals at Corvins Furniture & Flooring. They can recommend the right products to have your floors sparking in no time.