Basement Flooring Options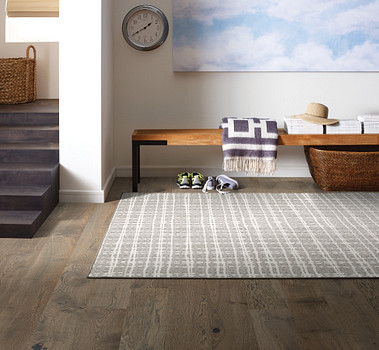 Investing in your home is always a great idea, especially when volatile interest rates make changing zip codes less than ideal. Home renovation projects that expand your livable square footage are even better! If you are planning to finish your basement into a useful living space, it's important to choose the proper flooring. Read below for some questions to consider.
Are there Cracks in Your Foundation?
Most basement floors naturally are solid and sturdy. Made of poured concrete, they form the foundation of homes. The first step before installing any basement flooring is to make sure the concrete is in good condition. Inspect it for cracks, shifting sections, and water infiltration of any kind. Make plans to repair these issues or hire someone to do this for you before you install any flooring.
Do You Need a Subfloor?
One important factor is to consider how you plan to use this newly reclaimed living space. Will it be a craft area or a workout room? If so, then coziness doesn't matter so much and a cold floor won't necessarily be an issue. But if you are finishing the space to make a family room, guest bedroom or playroom for the kids, you may want to consider installing a subfloor designed for use in basements first. These subfloors are engineered to handle the degree of moisture that is typical in basements without the risk of becoming compromised or damaged.
How Do You Feel About Paint?
The most economical option for finishing a basement floor is to purchase paint specifically made for concrete floors. This solution, ideal for a workout room or workshop, is easy to DIY. In no time, you can have a fresh, clean surface. If this is the route you plan to go, pay close attention to the manufacturer's instructions for surface prep and dry time.
Is Epoxy an Option?
Similar to paint, epoxy is a two-part mixture that cures to a durable surface. Easy to maintain, epoxy is more costly than paint, but can be personalized using decorative flakes of colored plastic just after application. Keep in mind that epoxy hardens as a result of a chemical reaction. While it is not difficult to DIY, be aware of the fumes that epoxy creates and take measures to ensure safety.
What About Tile?
Tiling is an easy way to cover up old concrete floors, provided they are relatively level. Any hills or valleys in your concrete can result in cracks in your tile floors. Keep your intended use in mind as well; if you want a warmer floor underfoot, install a subfloor first, or opt for radiant electric heat. Check the manufacturer's specifications to ensure it's appropriate for your space.
Luxury Vinyl, Anyone?
One of the most versatile flooring options on the market right now is Luxury Vinyl Tile (LVT) or Plank (LVP). Don't be fooled by the term Luxury. This flooring option is anything but fussy. It's waterproof, easy to DIY, and comes in a variety of design options including different finishes of wood and ceramic tile. It can be installed directly on a concrete floor, with or without an underlayment, or on a subfloor.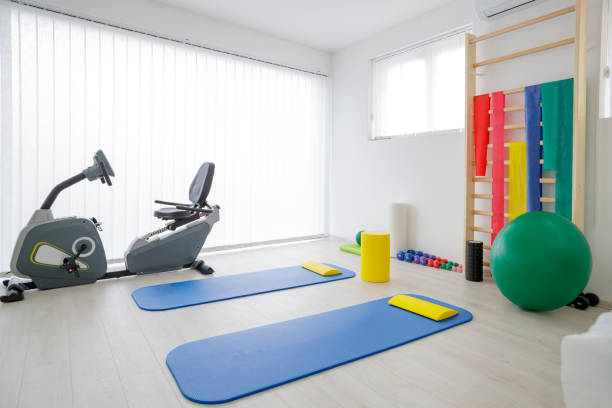 Sheet Vinyl is Still a Thing?
Yes! There is still such a thing as sheet vinyl and it works well in basements, with certain limitations. Sheet vinyl is very flexible, which is a plus but it can reveal surface imperfections, such as lumps or dimples. Also, sheet vinyl is relatively thin and will transmit the temperature (coldness) of the cement. The solution is a subfloor, which compensates for both temperature and surface issues.
Wood in a Basement?
Well, no… but there is good news! Engineered wood flooring, which is resistant to moisture and has the look and feel underfoot of hardwood flooring, is agreeable to some basement applications. Similar to plywood, engineered flooring has a layer of real wood over a substrate core. In some cases, there is even an attached underlayment on the planks for insulation. These floors are durable and some are even able to be installed directly on concrete, but check with the manufacturer's guidelines to be sure. If in doubt, plan to install engineered hardwoods over a subfloor.
Hopefully some of your questions now have answers, but if not, reach out to the helpful staff at Corvins Furniture & Flooring. They can review your options, help you decide what would work well in your space, and discuss installation. You'll be on your way to a brand new basement living space!